Now that social distancing is becoming the new norm, online marketing and social media are more important than ever. Although it can be intimidating, social media is one of the easiest ways to market your small business to your community and speak directly to your customers.
Below are some new features coming to Instagram in 2020 designed just for small business owners. We've highlighted how you can use them to connect to your audience, and shared our suggestions on how to best implement them for your business.
FACEBOOK SHOPS
This new feature allows small businesses to build online stores on Facebook, Instagram, and tag products during live broadcasts. Using your Facebook Business Pages or Instagram profile, you can build out a catalog of products and services that visitors can browse, save, share, and even purchase. Facebook is also partnering with Shopify, BigCommerce, Woo, Channel Advisor, CedCommerce, Cafe24, Tienda Nube, and Feedonomics, so no matter what online retail platform your business uses, you can integrate it with your social media presence.
What can you do now?
Setting up a Facebook Business Page for your store will prepare you for when this feature launches! Be prepared so when this feature launches, you are ready to go.
Need more info on setting up Facebook Shops? Check out this blog for a deep dive into what to expect from this launch.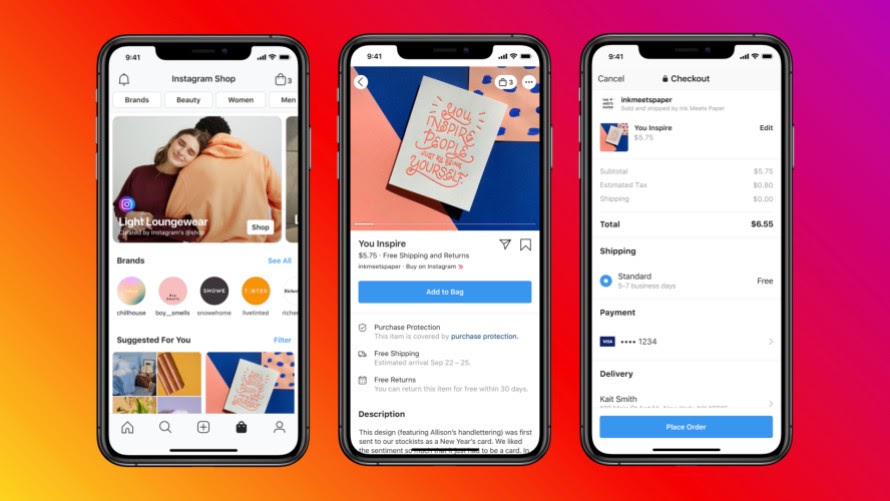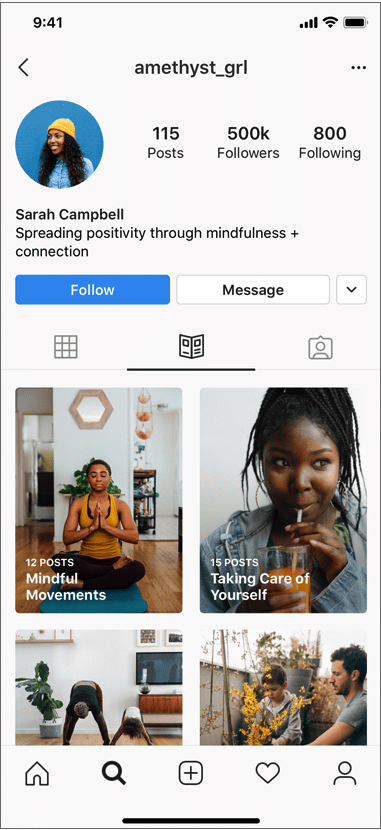 INSTAGRAM SHOPS
This year, starting in the US, you might notice a new "Shop" tab in the Instagram navigation bar dedicated to helping you discover and buy products. This feature (still not yet live everywhere) will enable customers to shop directly from your Instagram account.
What can you do now?
Follow the @shop Instagram account to see what shoppable accounts on Instagram look like. Check out this guide for what to expect from Instagram shoppable posts.
BADGES IN INSTAGRAM LIVE
Not all small businesses sell physical products. If you provide a service, like physical fitness or beauty, you've probably noticed an uptick in the amount of time people spend highlighting doing that service on Instagram Live. The new badges feature will allow followers to purchase a badge during a live video to unlock special features – and most importantly, provide content creators with direct revenue.
What can you do now?
Fill out this form to apply for early access to the badge feature, coming later this year.
LIVE SHOPPING
Did you know that from February to March, Facebook saw a 70% increase in Live views on Instagram? That means it's one of the most effective ways to reach your customers. Now Instagram is rolling out a program to allow customers to buy products directly from your Instagram live stream! You'll be able to tag products from your Facebook Shop (see tip number one) and these products will appear at the bottom of your video so customers can easily tap and purchase. QVC, eat your heart out.
What can you do now?
Start going live on your Instagram Channel now! Whether it's an art tutorial, cooking tip, or Q&A, going live bumps your story up in the algorithm so it's the first bubble your followers see when they log in to your feed. Need some help getting started? Check out this Instagram Live Best practices guide.
INSTAGRAM GUIDES
Finally, Instagram is introducing a new feature to help influencers and content creators share their recommendations via Instagram Guides. Guides will also make it easier for organizations to share resources on everything from mental health to travel. Although it hasn't launched yet, keep an eye on this feature as we're sure it will be used for businesses soon.
What can you do now?
Start following influential accounts that align with your brand's mission! Sell candles? Follow interior design accounts. Got a fashion line? Start following style bloggers that showcase indie brands. Remember, social media is about more than just putting your message out there: by sharing other like-minded brand's content, as well as liking and commenting on accounts you follow, you increase your own engagement within the social media sphere!
INSTAGRAM MESSENGER ROOMS
Getting zoom fatigue? Instagram is rolling out a new feature that allows users to create and join group calls of up to 50 people on the Instagram app. They're free, have no time limit, and can be accessed by anyone – even people without an Instagram account. This new feature is a great way to reach your followers or connect with your business team, all on your mobile phone.
What can you do now?
Start brainstorming ways you can use this new feature once it drops! Curating an exclusive launch for VIP customers? Selling tickets to a private tutorial or seminar? Instagram Messenger Rooms could be a great tool for you. If you're a non-profit, consider using Instagram Messenger as a way to connect small groups in real time, no matter where you are.
In conclusion, social media is not just fun – it has become an important, low cost tool for directly marketing your small business! Don't let fear of technology prevent you from reaching your followers.
Play around, experiment, and don't be afraid to fail. And remember, innovation is the cornerstone of a successful small business!